EXPLORE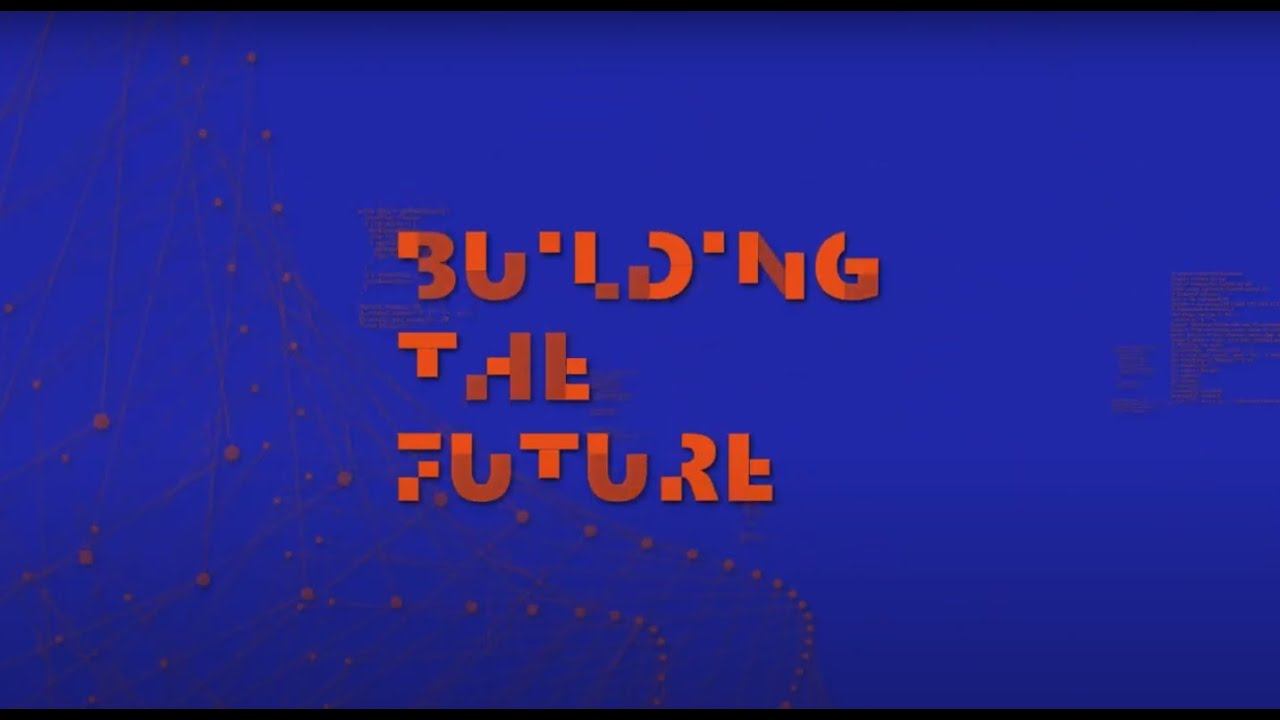 Futurism, Innovation, Sustainability, Health, Education
RE-IMAGINING THE FUTURE
By shifting to the new global challenges generated by rapid digital transformation, the session 'Re-Imagine the Future' also provides an insight into the solutions to these challenges. By highlighting those that should be priority issues for today's companies, a reflection is made of the various sessions over the two days to introduce the final and fundamental theme of the third day, education.
Paula Panarra, Cindy Rose
BUILDING THE VISION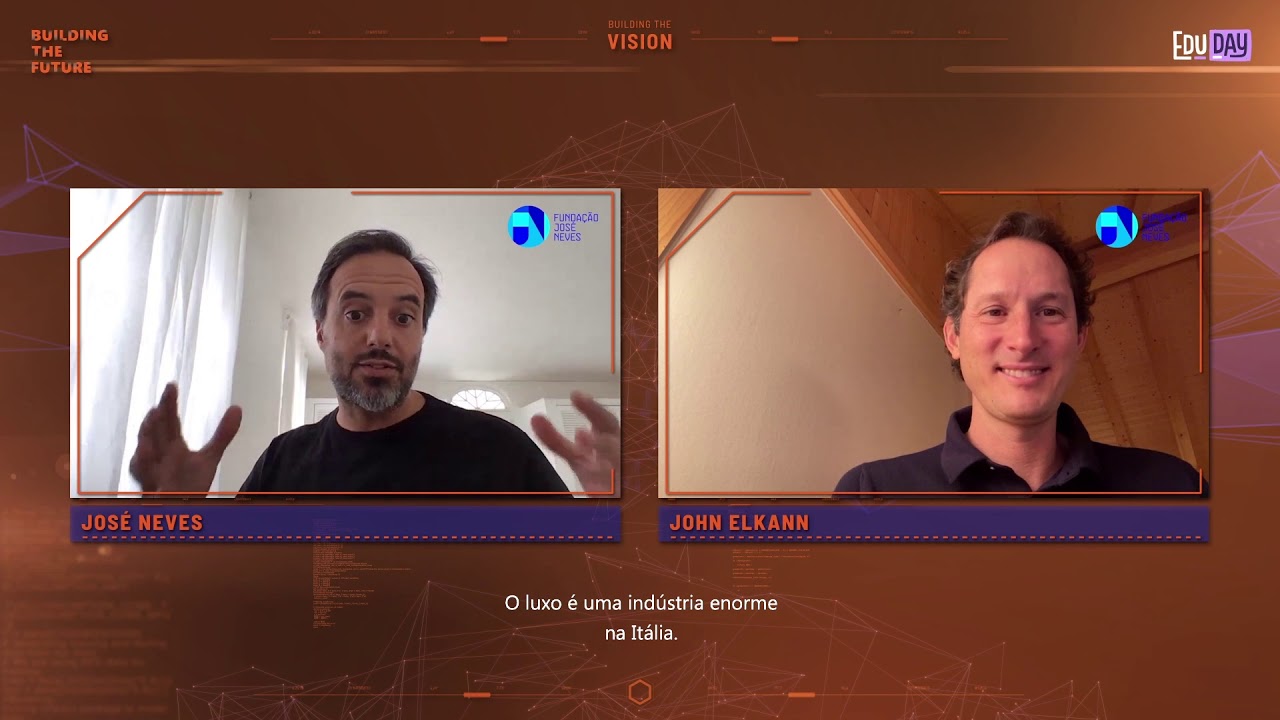 Empower People, Skilling & Reskilling, Wellbeing
UNLEASH THE POWER OF SKILLS
José Neves and John Elkann share the vision of an entrepreneur and philanthropist. From those points of view, they discuss their vision and the potential for technology, to improve people's quality of life and wellbeing, to tackle global issues that are key to the future.
José Neves e John Elkann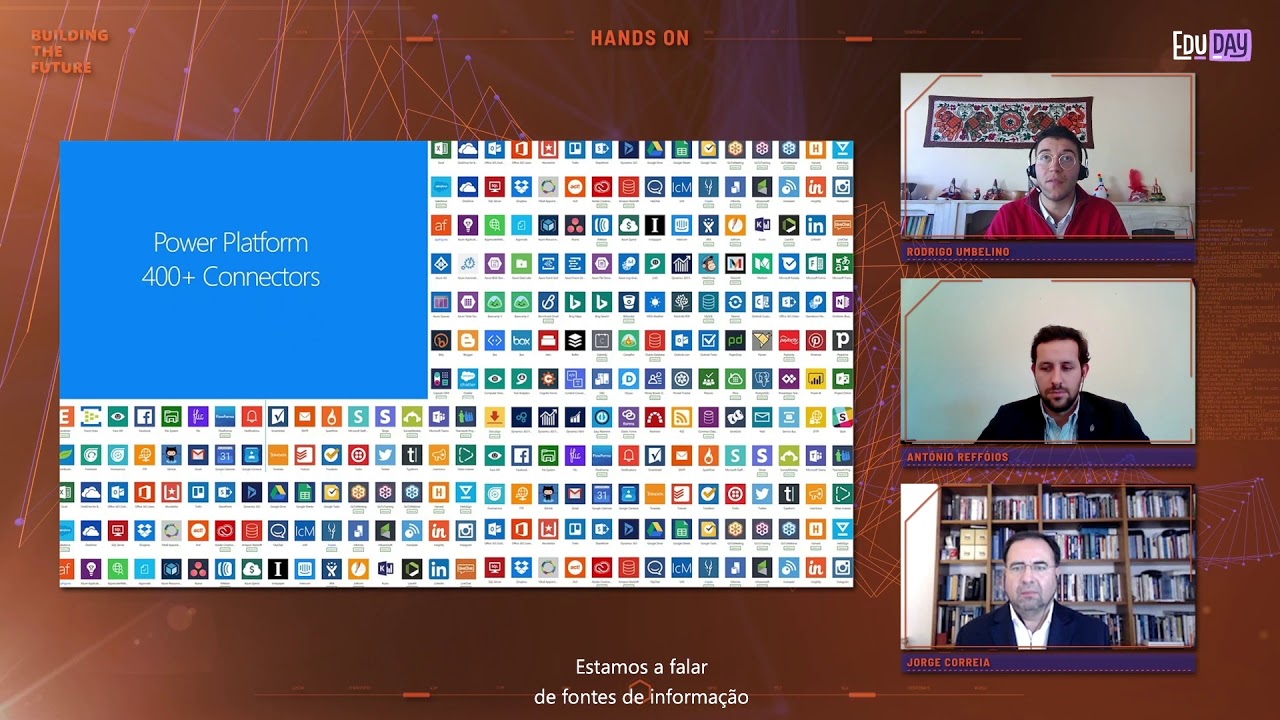 Low Code, Business Application
CODELESS CODING
According to recent studies, it is estimated that more applications will be created globally in the next five years than in the previous forty years! And of this colossal volume of new applications, most will be using low-code platforms, with little or no need for code writing, as is the case of Microsoft Power Apps, which represents one of the most used low-code technologies. In this session Rodrigo Umbelino from Microsoft, Jorge Correia and António Reffoios from Shift Consulting will explain u...
+ 1
Rodrigo Umbelino, António Reffóios, Jorge Correia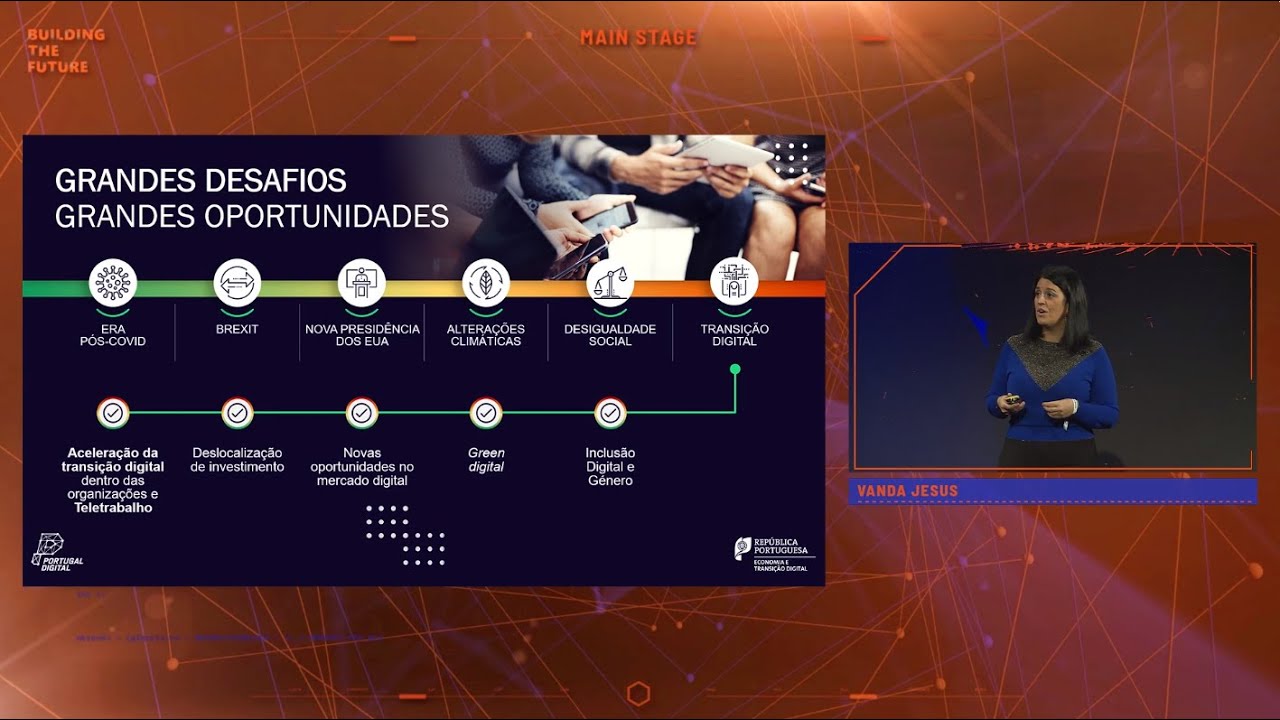 Sustainability
PORTUGAL DIGITAL
The afternoon starts with the Executive Director of Portugal Digital, Vanda de Jesus. She will share the vision of Portugal Digital, as well as the main strategic pillars and initiatives.
Vanda de Jesus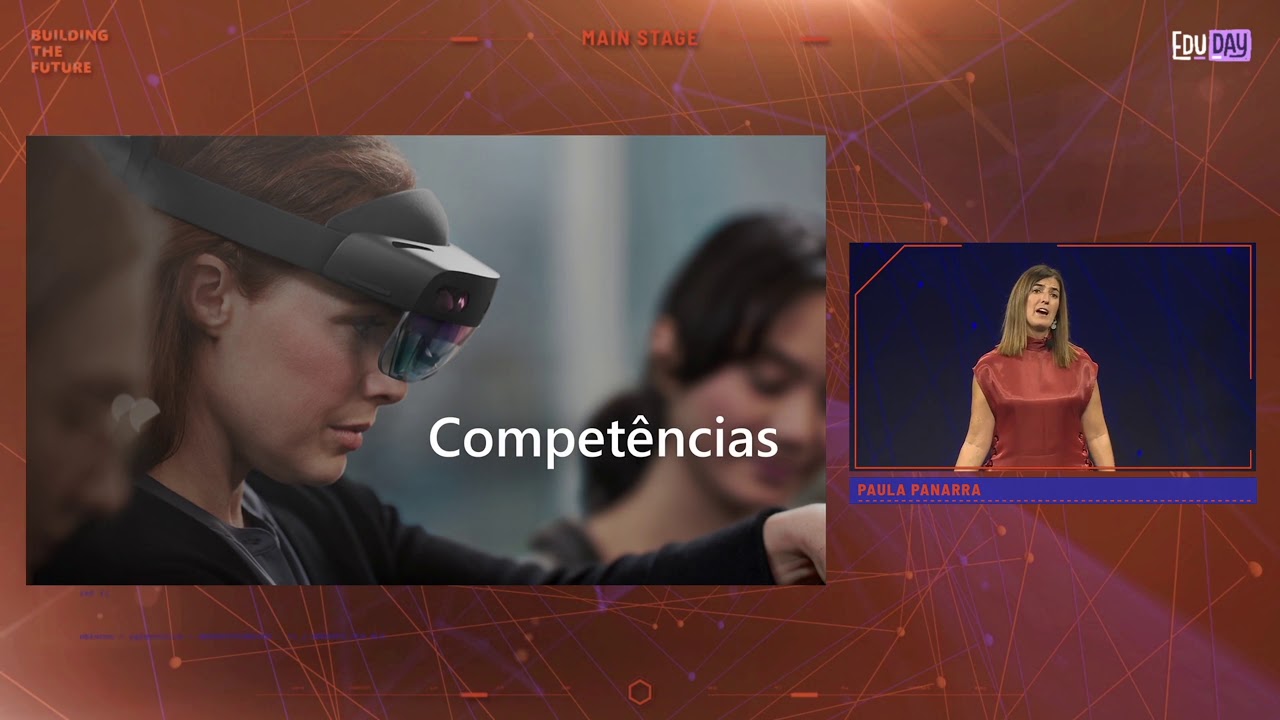 Education, Futurism
RE-IMAGINING EDUCATION
At the end of a day full of inspirations, tips, examples and challenges, we keep our eyes on the future. It is time to reimagine Education, to look at the challenges that are presented to us and to realize how we can go further.
Paula Panarra, Manuel Heitor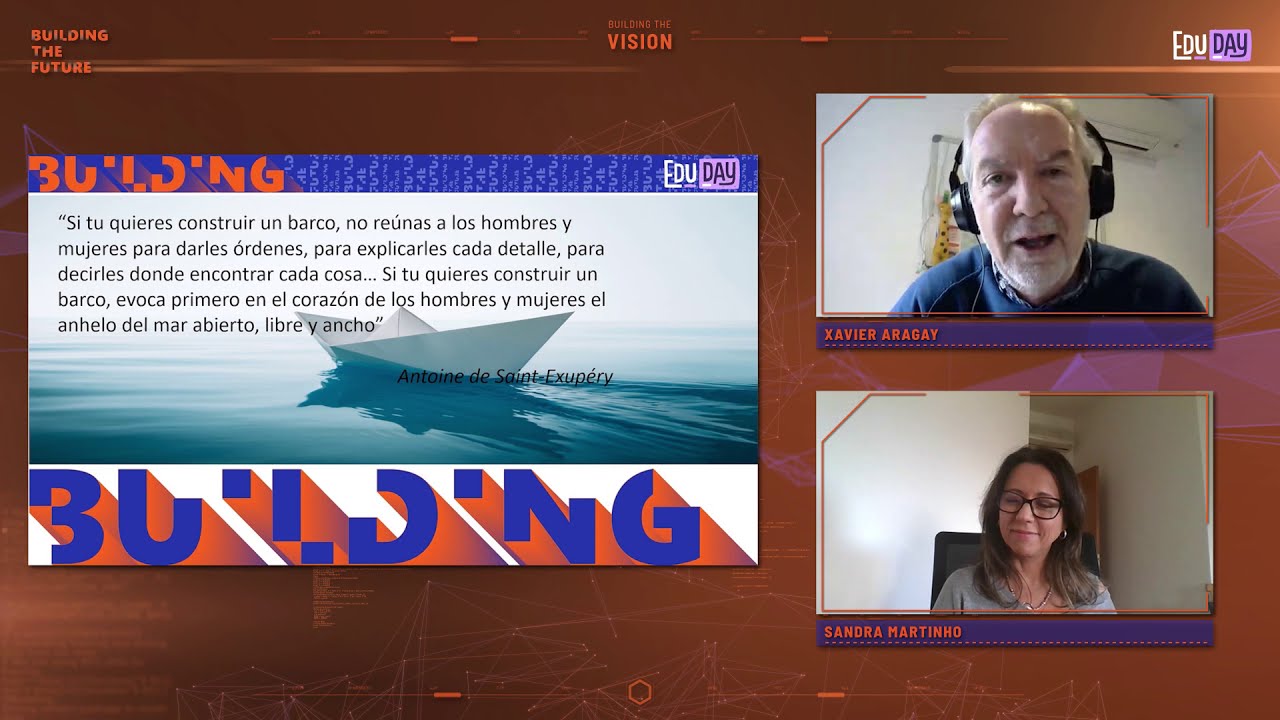 Education, Hybrid Work
REIMAGINE YOURSELF TO REIMAGINE EDUCATION
Sandra Martinho, Education Lead in Microsoft Portugal, will be in a conversation with Xavier Aragay, to find more about his vision on how to reimagine Education, in a world where everything else seems to have evolved. Aragay defends that the current times have aggravated the already existent Educational crisis, bringing the need for a hybrid system, flexible and student centered, emphasizing a change in the way we look at students.
Sandra Martinho, Xavier Aragay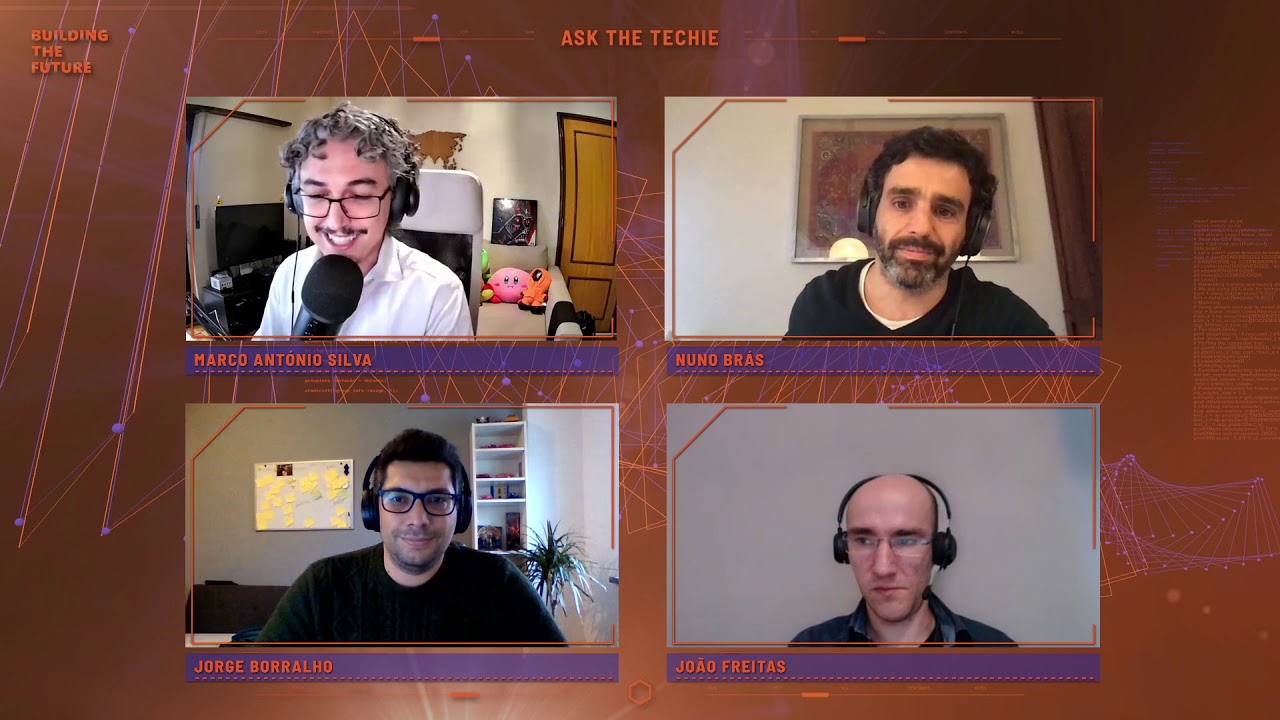 Data and AI, Low Code
ARTIFICIAL INTELLIGENCE
Artificial Intelligence and Machine Learning are more and more part of Software Development and every application and not only Big Data applications. This panel will talk about how AI/ML Models have transformed to become something that can become integrated within every application without the need to have a data scientist, the rise of Low Code in the ML space or the growth of AutoML, We will touch the topic of MLOps and talk about AI Ethics and the responsibility of us as Developers and IT Pro...
+ 2
Marco António Silva, Nuno Brás, Jorge Borralho, João Freitas
Results
Error. Try again later